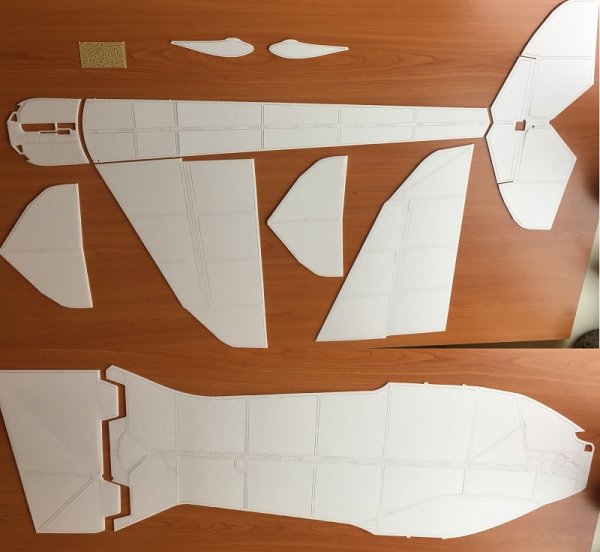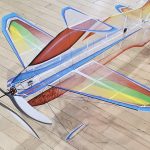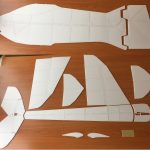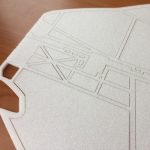 Super Trino F3P entry model
25.00€ – 110.00€
Kit includes laser cut Aero Depron foam parts, fiberglass hardware.
High quality Carbon profile and equipment combos can be selected as an option.
Description
Technical information
Manuals
Reviews (0)
Description
Super Trino F3P entry model introduction:
ST model is ideal option to start your journey in F3P class. Model is capable of performing modern F3P sequences. Depron foam is base material, it can be build at lower costs/shorter time than carbon plane. Good building skills required in order to have excellent flying model. Very useful information can be found on RC Groups forum. Please read this thread carefully, as a result you will learn new tips/tricks. Designer of ST model is one of the top F3P pilots from Czech Republic Jan Spatny (multiple time Czech F3P champion) and very active modeller. Flight characteristics has pedigree of its predecessor 'Super Trino V1', that has shown its potential very well in Czech Republic and Slovakia championships. Consequently ST was beloved by young pilots. To handle knife edge maneuvers with ease in this design have very effective ruder/larger fuselage surface.
Technical side/equipment:
Super Trino F3P entry model is designed to be cost effective to build, but at same time competitive with high end carbon fiber models in flight. Laser cut parts made from high quality lightweight Astra Depron from Czech rep. To minimize material usage and achieve extremely light RTF weight (comparing with other depron foamies) air frame has very narrow profile of 3-4mm . With properly selected equipment and build skills it is possible to achieve RTF weight down to 45 grams.
Recommend equipment:
Brushless motor XPower XC2802/44
Lipo battery 120mAh 2S1P 7.4V 25/50C 9.7g (For models under 50 grams RTF weight. Shorter flight time)
Lipo battery 200mAh 2S1P 7.4V 20/40C 13g (For models above 50 grams RTF weight. Longer flight time)
More suggestions you will find in technical info section.
Profit Free project:
To support new pilots, we have priced this model as Profit Free project . Those who desires to learn F3P flying and take part in competitions, yet they can't afford top level carbon model. Carbon, mylar and equipment combos, have reduced price as well, as result you can obtain very well flying machine for reasonable price. Now we really hope, that 'Super Trino' project will help to grow F3P community Worldwide.
Custom airbrush by Donatas Paužuolis, assembly by Paulius Raupys:
Super Trino 2018
Wingspan: 90cm, Fuselage length: 108 cm
RTF weight 45 – 60 gr. depending on setup.
Materials required to complete (purchased separately)
Mylar film
You will need up about 1m2 of Mylar film 3 microns thickness.
Carbon fiber profiles:
Piece of sticky tape for hinges
Paint
Any type lightweight paint that sticks to Mylar film. We use water based acrylic airbrush ink, or some sorts of Tamiya paints.
Glue
For Mylar – We recommend to use spray glue that is not aggressive for foam Like 3M Super 77.
For Assembling – Foam safe CA or/and other types foam safe adhesives like UHU Poor.
Recommended equipment (purchased separately)
Motor, Propeller
Super Trino 2018 originally is designed for one propeller thrust system. 11.14 gram brushless motor XPower XC2802/44 NicolasPietu Feather is optimal choice. Propeller for this motor we recommend to choose from PT indoor carbon propellers: 9×2.5, 9×2.8 or 9.5×2.5
It is possible to use coaxial thrust unit. Alexey Lantsov AL12-120 2S system with 13 or even 15 inch props will be optimal choice, however some motor mount modifications will be required to install this system.
ESC
As this plane RTF weight is above 1S configuration limits, 2S 7.4V system is necessary. We recommend to use lightest possible ESC for 2S. We suggest to use YEP 7A esc with Ultra light pico BEC to power servos. Of course any lightweight ESC with current range 7-10 amps will fit as well
Battery
For 4-5 minutes flight this model should consume about 0.5 – 0.6 Wh of energy, depending on weight, thrust systems efficiency, amount of airbrakes and flying style. In most of a cases 100mAh 2S battery would be enough. You can go with 120mAh for more safety or 80mAh for extreme weight saving.
Servos
As all F3P foamies, Super Trino 2018 requires fast, reliable, lightweight and precise servos to perform at its best. Our recommendations is to use:
Hitec 5035HD 1 pcs for ailerons
Spektrum A2010 2 pcs for tail surfaces.
Or other servos with similar technical data.
Remote control system
Minimum 4 Ch proportional radio control system is required. In order to fly modern F3P sequences computerized transmitter radio with Dual rates, Flight modes, Exponents, Mixes and Throttle curve is required.
Note: Assembling manual still not available, so please consider that You need some experience in building of indoor foamies. If not You will require some help from Your local more experienced colleagues.
---
Only logged in customers who have purchased this product may leave a review.